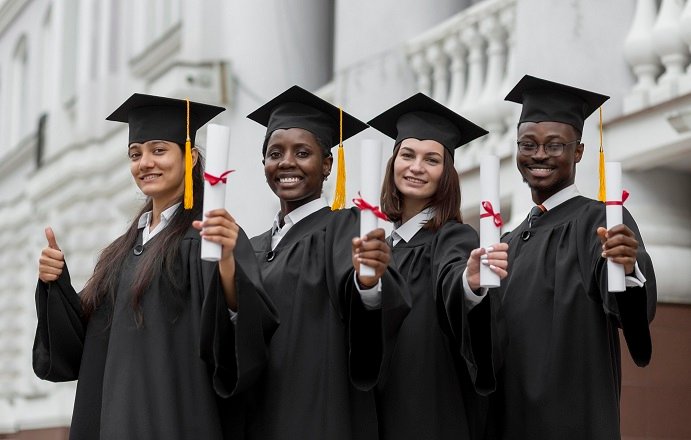 Ciepuk-Scefund Scholarship Scheme
ARE YOU A STUDENT in SS3, JAMBITE, JUPEB, IJMB, ND, HND or NCE CERTIFICATE HOLDER? YOU MAY BE QUALIFIED FOR OUR 1000 youths per state SCHOLARSHIPS FOR EDUCATIONAL INTERVENTION SCHEME if you are WILLING TO STUDY in our various tertiary institutions LOCALLY AND INTERNATIONALLY including;
1. Tansian University UMUNNYA ANAMBRA STATE,
2. Covenant Polythecnic, OWERRI NTA IMO STA,
3. Temple Gate Polytcnic ABA ABIA STATE,
4. Mewar University ABUJA
5. Dorben Polythecnic ABUJA
6. Gregory University ABIA STATE
8. Paul University AWKA ANAMBRA STATE
9. CROWNPOINT INTERNATIONAL COLLEGE OF NURSING, HELATH TECHNOLOGY, OGUN STATE .
10. AMERICAN HERITAGE UNIVERSITY OF SOUTHERN CALIFONIA USA,
11.GLOBAL UNIVERSITY OF SCIENCE AND TECHNOLOGY USA
12. GEDION ROBERT UNIVERSITY LUSAKA ZAMBIA .
13. HIPDET UNIVERSITY CAMEROON.
14. ANAMBRA STATE POLYTECHNICS, AWKA
14. St Monica University Cameroon.
CIEPUK WOULD PROVIDE 50% SCHOLARSHIPS FOR 1000 STUDENTS PER STATE TO ALL CONTESTANTS WHO CAN SHOW EVIDENCE OF JAMB SCORE IN THE EXAM LAST YEAR OR THIS CURRENT JAMB EXAMINATION
Click apply below or contact our office at CIEPUK EDUCATORS HOUSE AT 39A FIRST AVENUE ROAD GWARIPA ABUJA NIGERIA or call 📞 080-7401-0992, 08069030670