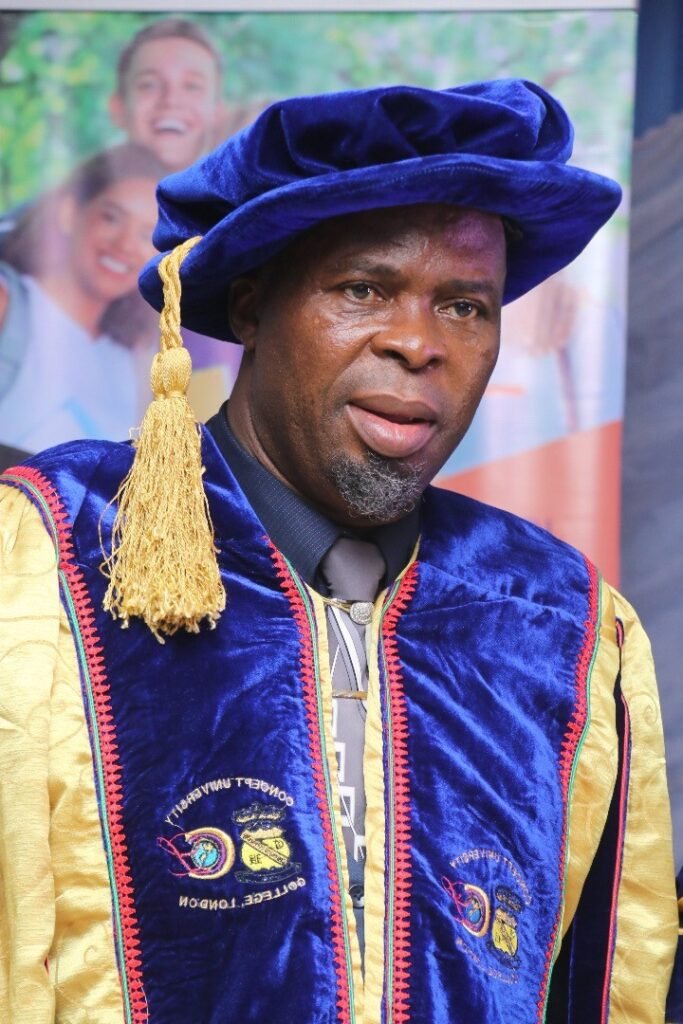 Amb. Prof. Marcel Ezenwoye
Amb. Prof. Marcel Okechukwu Ezenwoye is the CEO and President of Chartered Institute of Educational Practitioners – CIEPUK.  He is a globally renowned entrepreneur and academic, working extensively over many years across Africa, UK and elsewhere. A successful businessman and entrepreneur, he achieved his PhD at St. Monica University and later received his professorship with many other awards and accolades as part of outstanding work.   His charismatic and often smart personality has been pivotal to the success of CIEPUK with his ability to communicate, mentor and extensively network. 
Over the years, he has been involved in many strategic joint ventures, leading, negotiating and implementing projects and programmes regionally, nationally and internationally. He has been instrumental in driving international trade and investments in Africa to particularly the economic growth and development across all sectors in African Countries.
He has also led the way to develop capacity building programmes to encourage the Youth to embrace the spirit of entrepreneurship and thereby drastically reducing economic dependency as a way out of poverty and criminal activities, helping to build better communities in the country.
His work in developing Chartered Institute of Educational Practitioners – CIEPUK has enhanced the entrepreneurial capacities in educational development, industrial development, trade and investment.  CIEPUK has also been working both in public and private sectors, strengthening policy measures to empower their human resource development and management capacities to enable them function optimally, attain excellence in service delivery and eliminate gaps in public expectations.
With a proven track record in strategic leadership, business and management skills, Amb. Dr. Marcel Okechukwu Ezenwoye is very approachable, honest, energetic and highly articulate person with good team building and interpersonal skills, and works well with individuals at all levels.